Accelerating a Cleaner Future with Green Methanol
We are expanding our green methanol supply through gasification by converting our methanol plant in the Netherlands to use municipal solid waste and biomass rather than natural gas to produce green methanol.
GasifHy is a world-class project based in the Netherlands
With over 450 thousand metric tons of methanol capacity in phase 1, this will be one of the largest-scale sustainable methanol projects in Europe and highlights OCI's commitment to decarbonizing the energy-intensive industries that shape, feed and fuel the world.
Global green methanol producer
European methanol producer
Proven sustainable technology
The technology at the heart of the GasifHy project uses a waste-to-syngas production facility coupled with imported renewable hydrogen to feed in the existing methanol plant to produce sustainable methanol. 
The project will recycle a large portion of biogenic waste as feedstock for methanol and drastically reduce GHG emissions by sourcing renewable hydrogen produced from local offshore wind farms in the North Sea and Gronigen, located near Delfzijl.  
GasifHy could consume over 600MW of green hydrogen supply, which would kickstart and accelerate the development of a hydrogen economy in Northern Netherlands.  
A circular solution for waste
The municipal waste used in the OCI plant in the Netherlands will be given a second life thanks to the technology at the heart of GasifHy: without the reconversion into feedstock for the project's processes, the municipal waste would be incinerated or landfilled, which produces carbon dioxide and methane emissions. 
Crucially, GasifHy provides an outlet for this municipal waste that would otherwise emit methane, which represents 16% of global greenhouse emissions and traps ~36 times more heat in the atmosphere than carbon dioxide over 100 years.
Energy independence
The last year has revealed structural vulnerabilities linked to the way we produce and consume energy, as well as in relation to the materials and food products that depend on that energy supply. The EU currently relies heavily on imported fossil fuels, and this threatens the EU's autonomy in pursuing a transition to a decarbonized economy. Although global collaboration and trade remain crucial, projects like GasifHy which increase the EU's renewable energy generation capabilities and reduce dependence on energy imports from outside the EU are crucial in maintaining the EU's strategic autonomy to pursue its climate targets.
Driving the decarbonization of transport today...
Today, demand for methanol mainly comes from the chemical and transport industries. Through this project, OCI will enable downstream decarbonization in the shipping industry, for heavy-duty vehicles fuels and chemical manufacturing. The project is already developing off-take agreements.
... and more in the future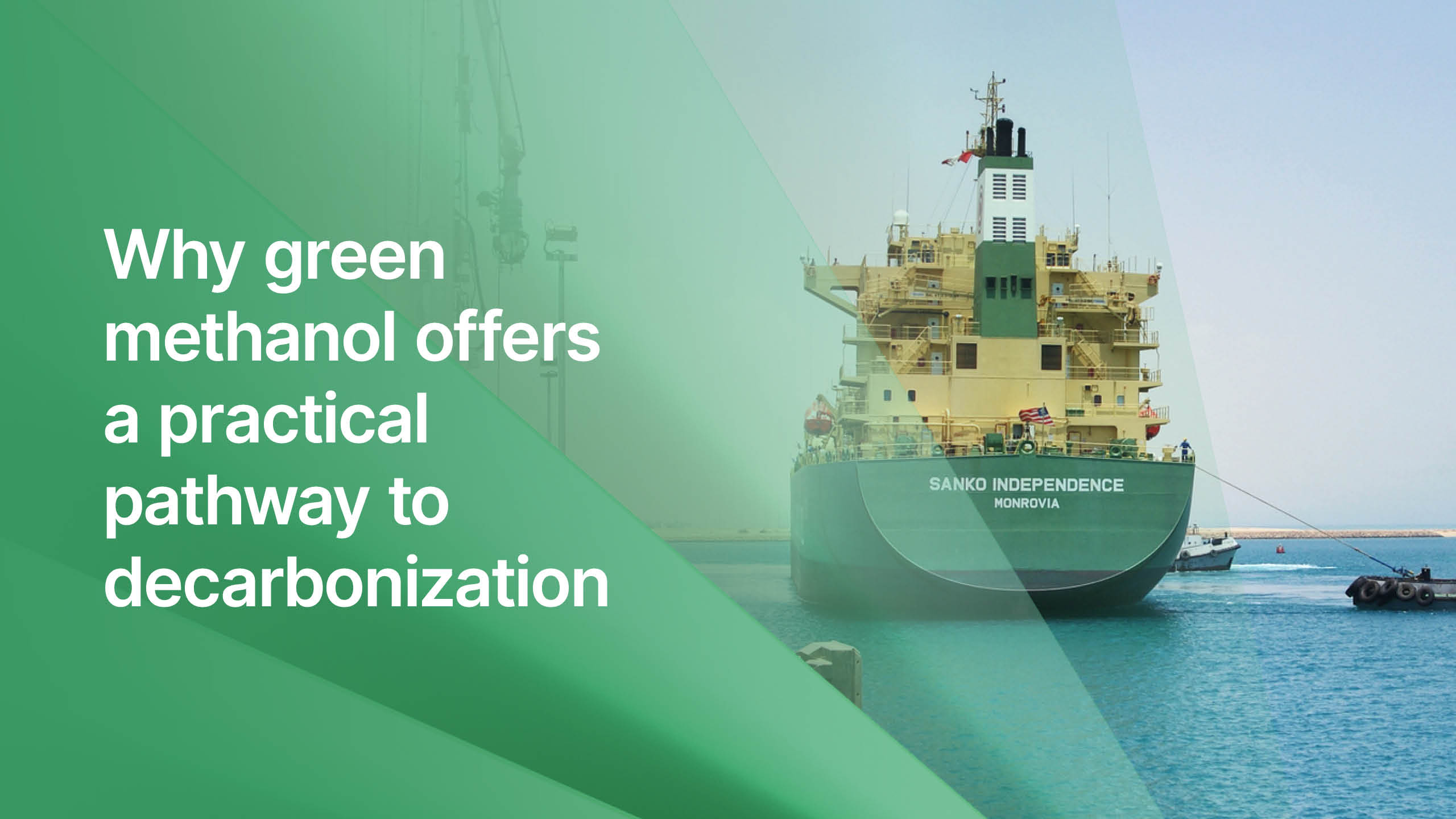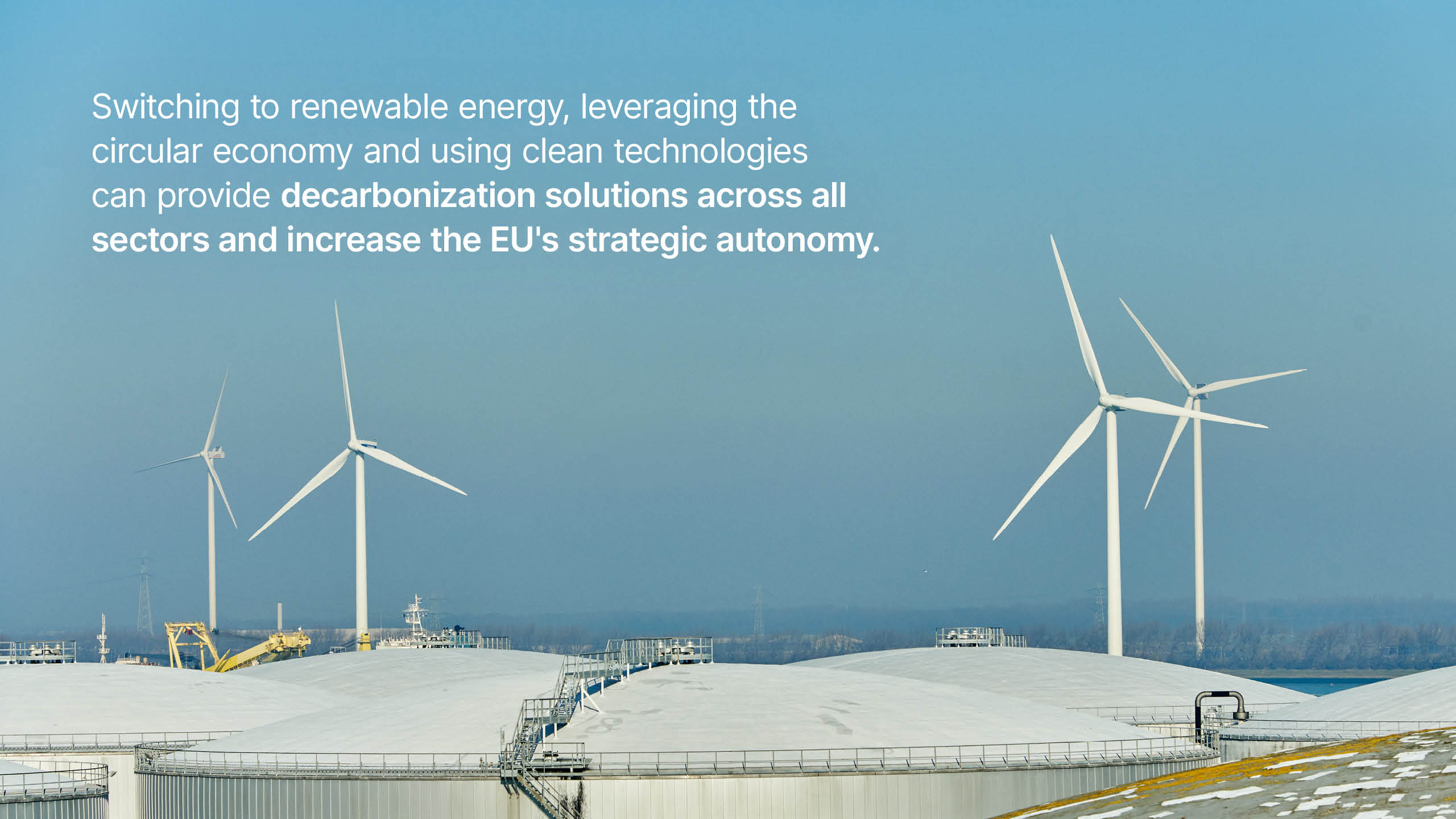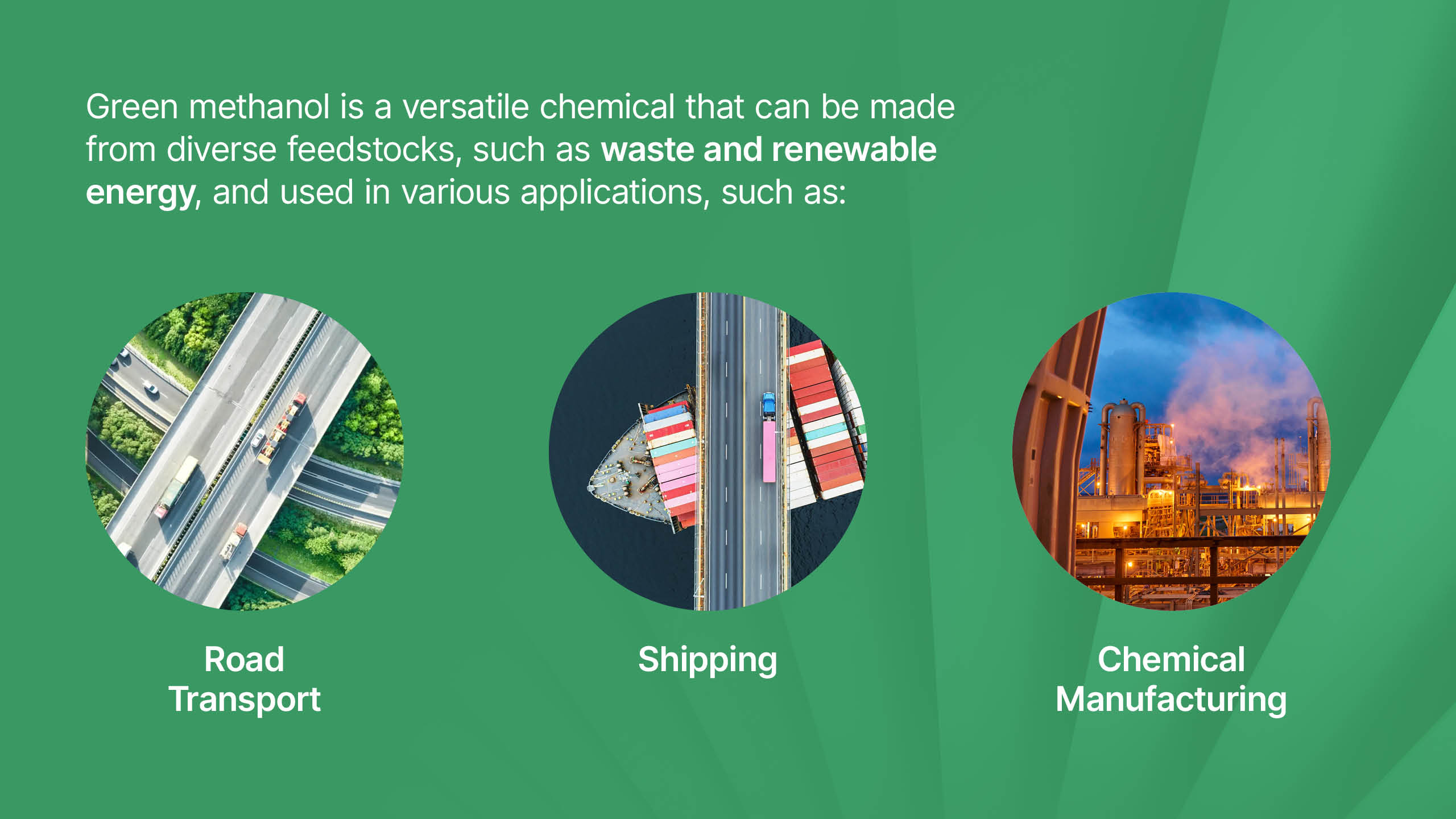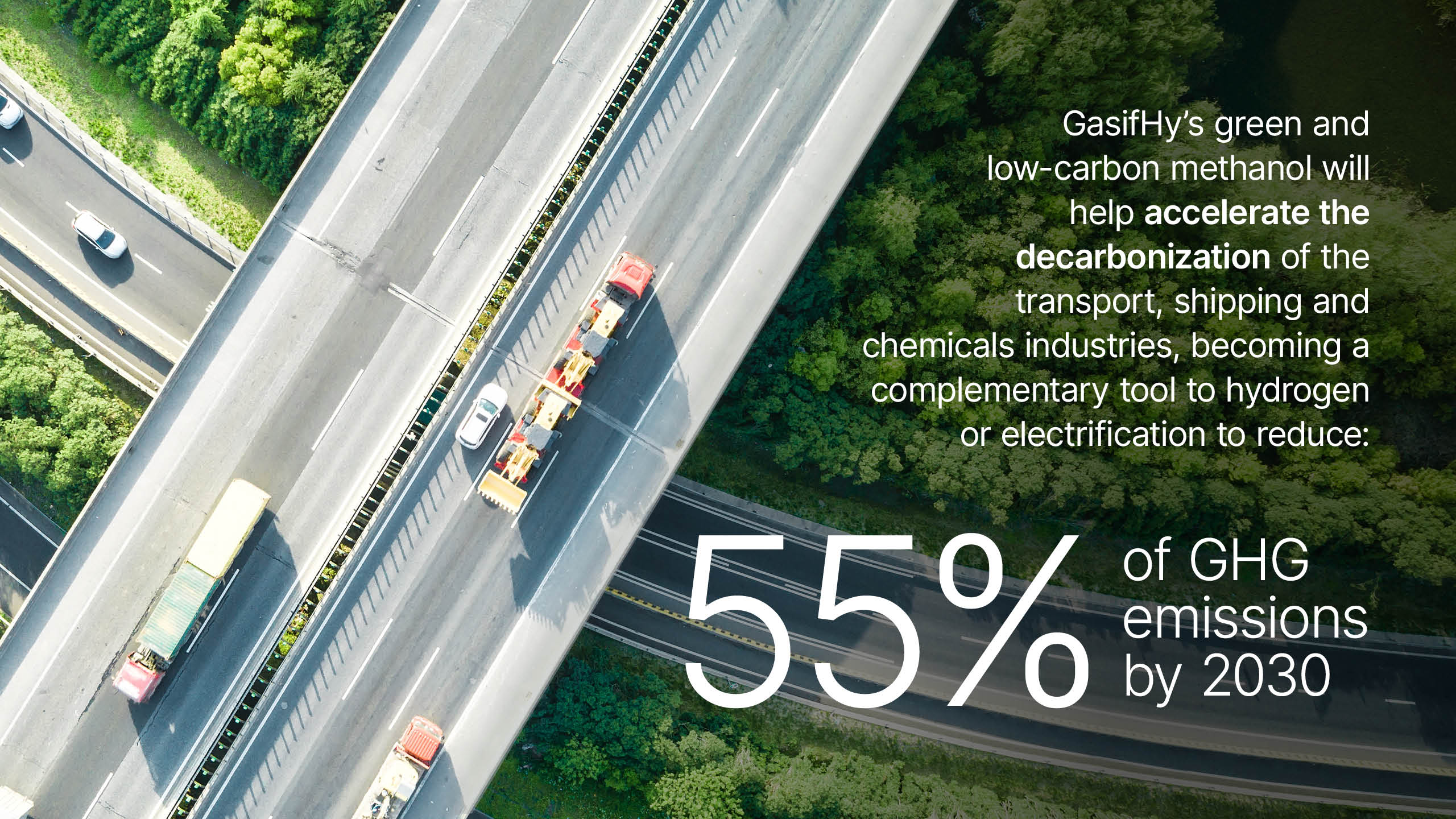 Public sector support is essential to reach climate goals
On 16 March 2023, we submitted our application for this project to the EU Innovation Fund. The fund is a great example of where decarbonization projects can look for financial support, but the process is competitive and only a few applications will be successful. Funding is essential to incentivize large-scale, industry-changing investment for decarbonization in order to realize the region's environmental targets.  
GasifHy will use biomass and municipal solid waste to produce green and circular methanol, reducing GHG emissions as well as the reliance on imported fossil fuels.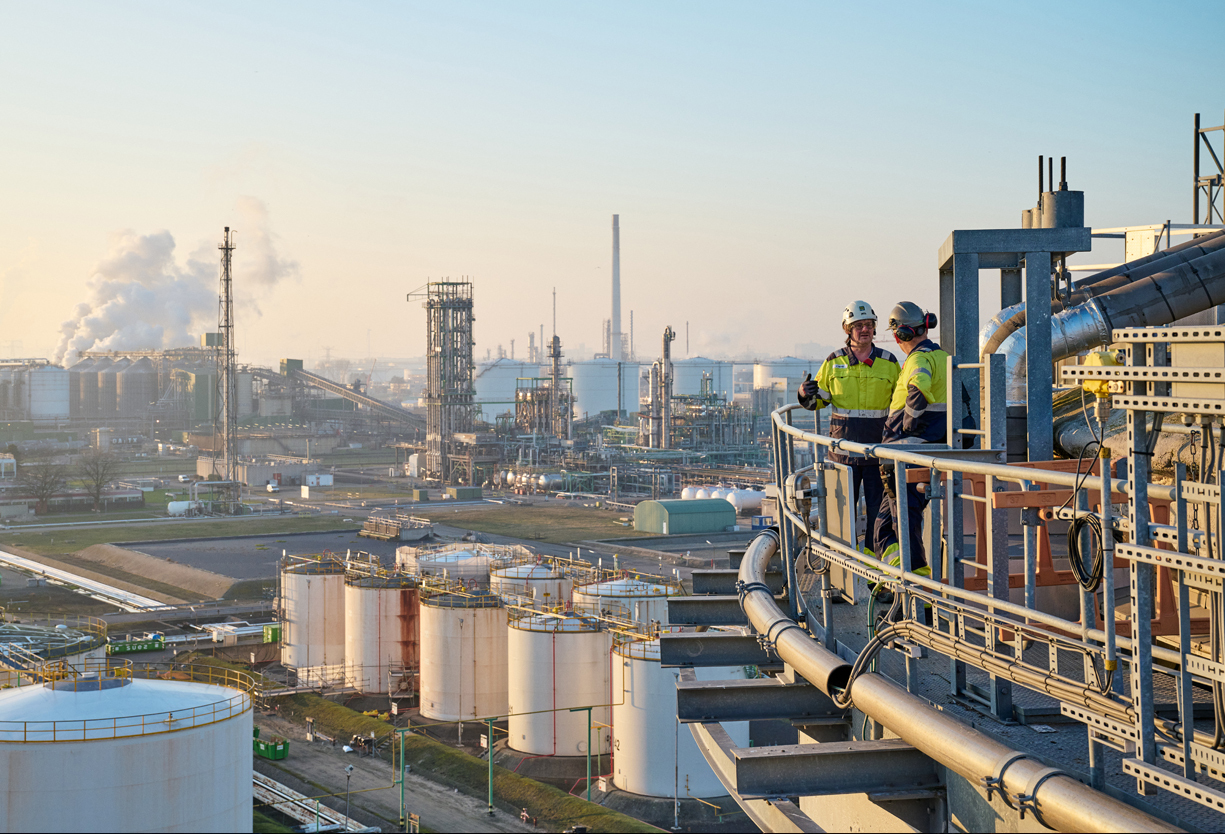 Further highlighting our own commitment to decarbonization, earlier this year we signed a non-binding Expression of Principals with the Dutch Government to explore how to accelerate our emissions reduction strategy in the Netherlands, and we continue to work in close collaboration with the Dutch Government to achieve these goals. Their support is essential to ensure that this industry remains an integral part of the Dutch economy and workforce.